I just came home from a fabulous Klettersteig (I don't know an English name for this, maybe "fixed rope route"), namely the Donnerkogel. This was a fabulous day, excellent weather, and we had a lot of fun. Here are some impressions:
Donnermandl
Start of the last stage of the fixed rope route, the "Donnermandl", at 1920m height. This has difficulty C/D and is very exposed, but you are rewarded with fabulous views!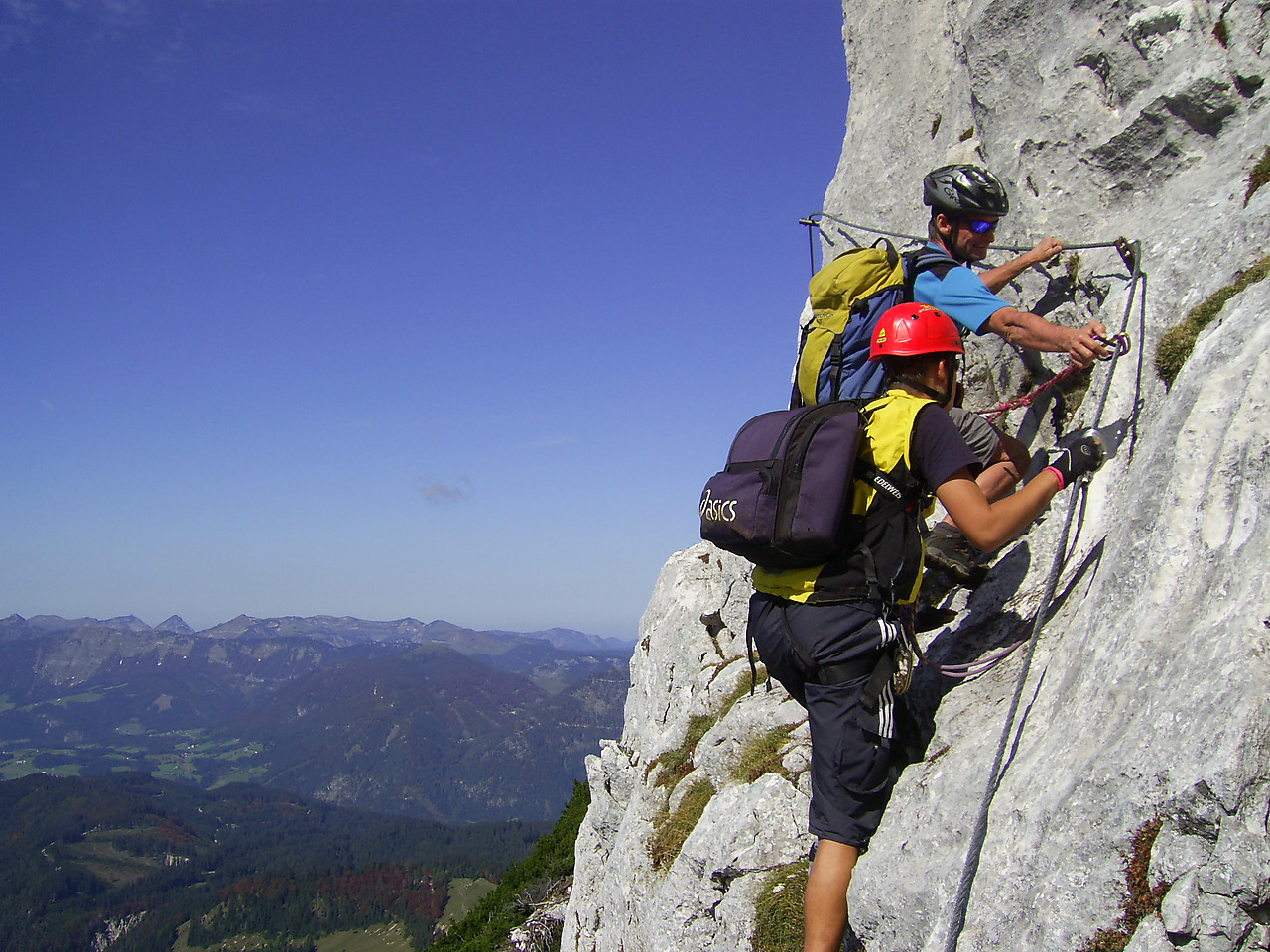 Donnerkogel Top
We reached the top, yay! The Big Donnerkogel has 2045m, and even though it is September already it was very warm.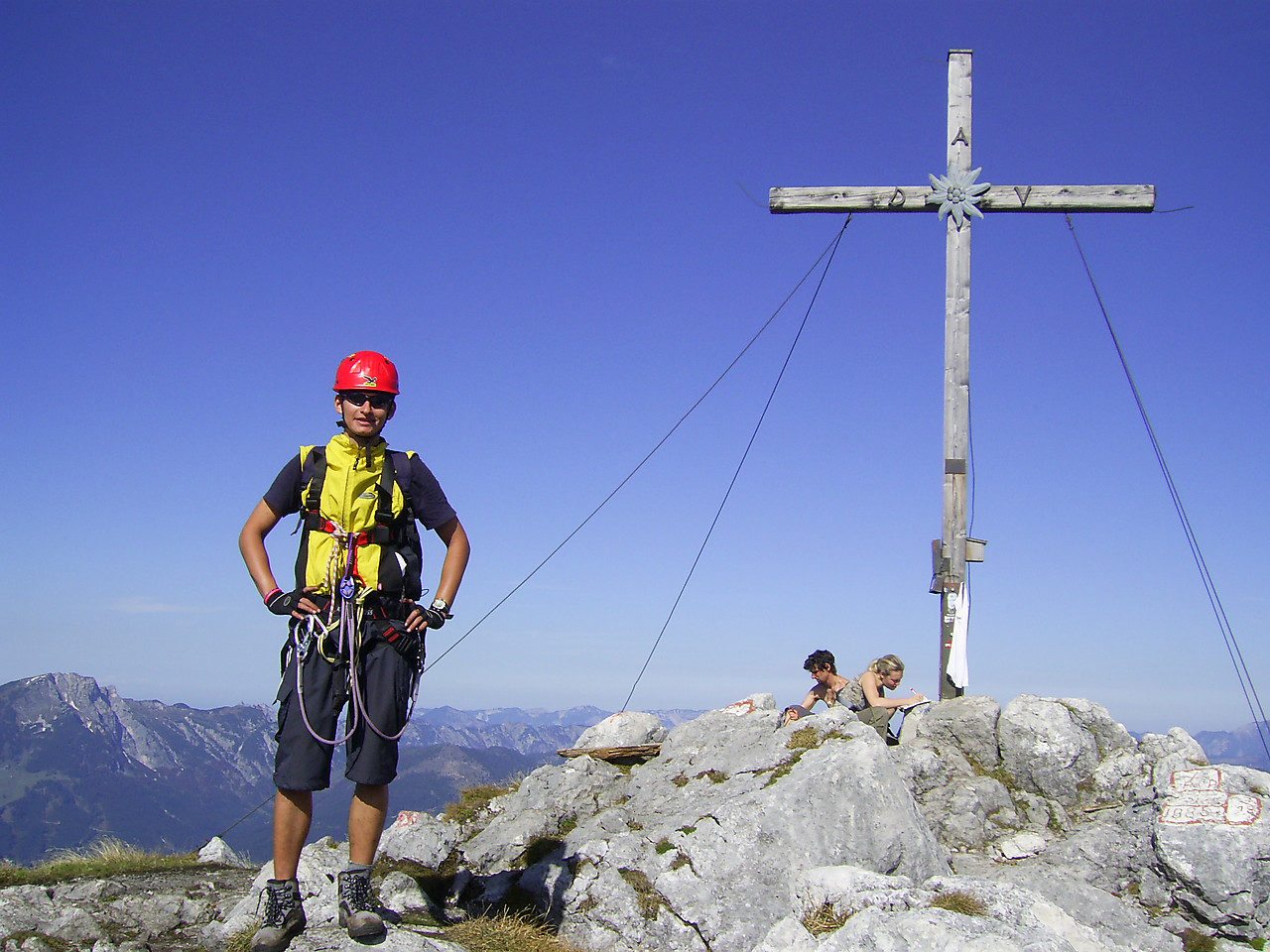 Dachstein
Behind me (left guy) is the famous Dachstein, one of the most often photographed mountain from Austria.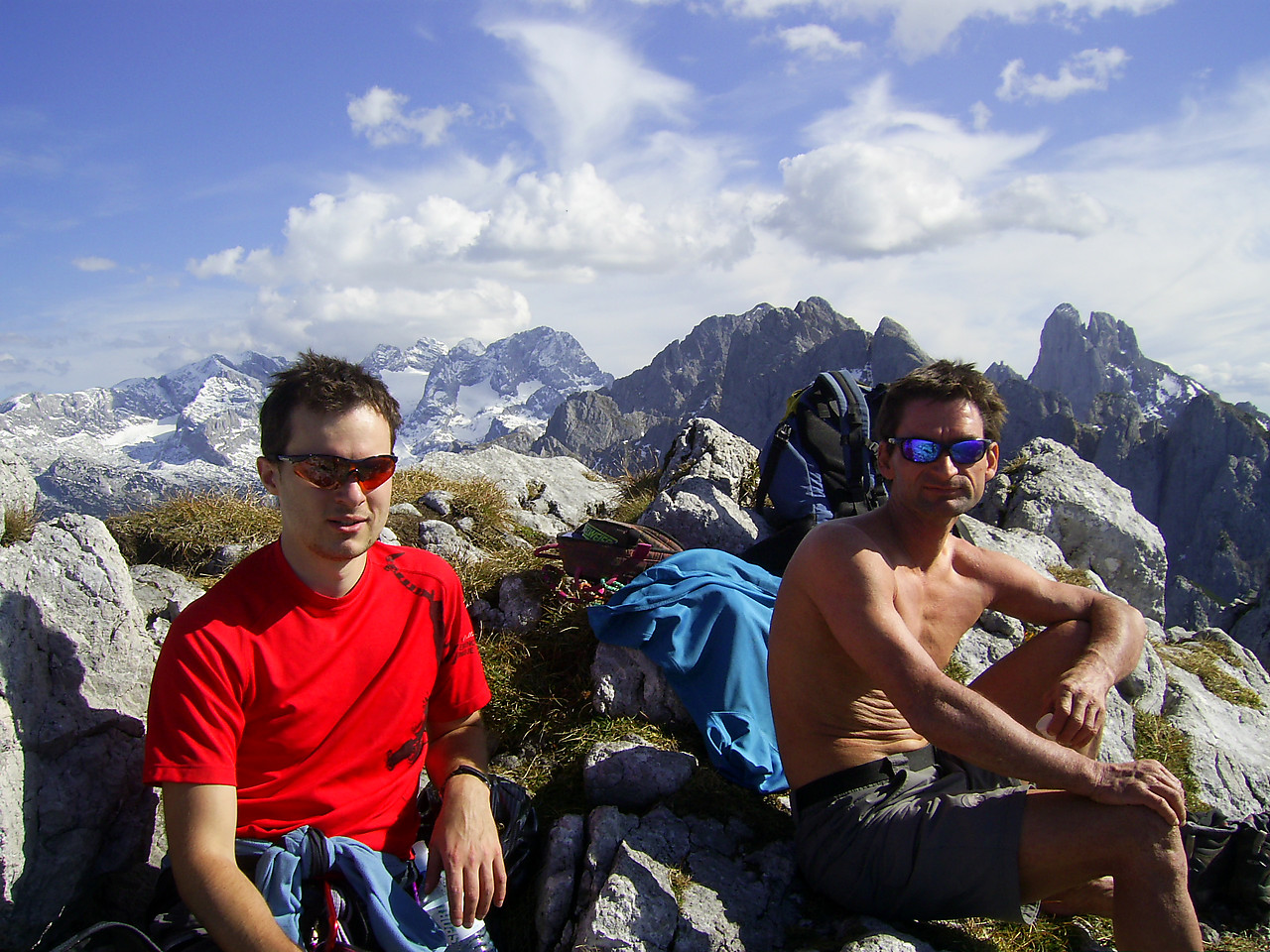 Enjoy the View
It is beautiful on the top, it really is. You can sit there for hours and just watch and listen to nature.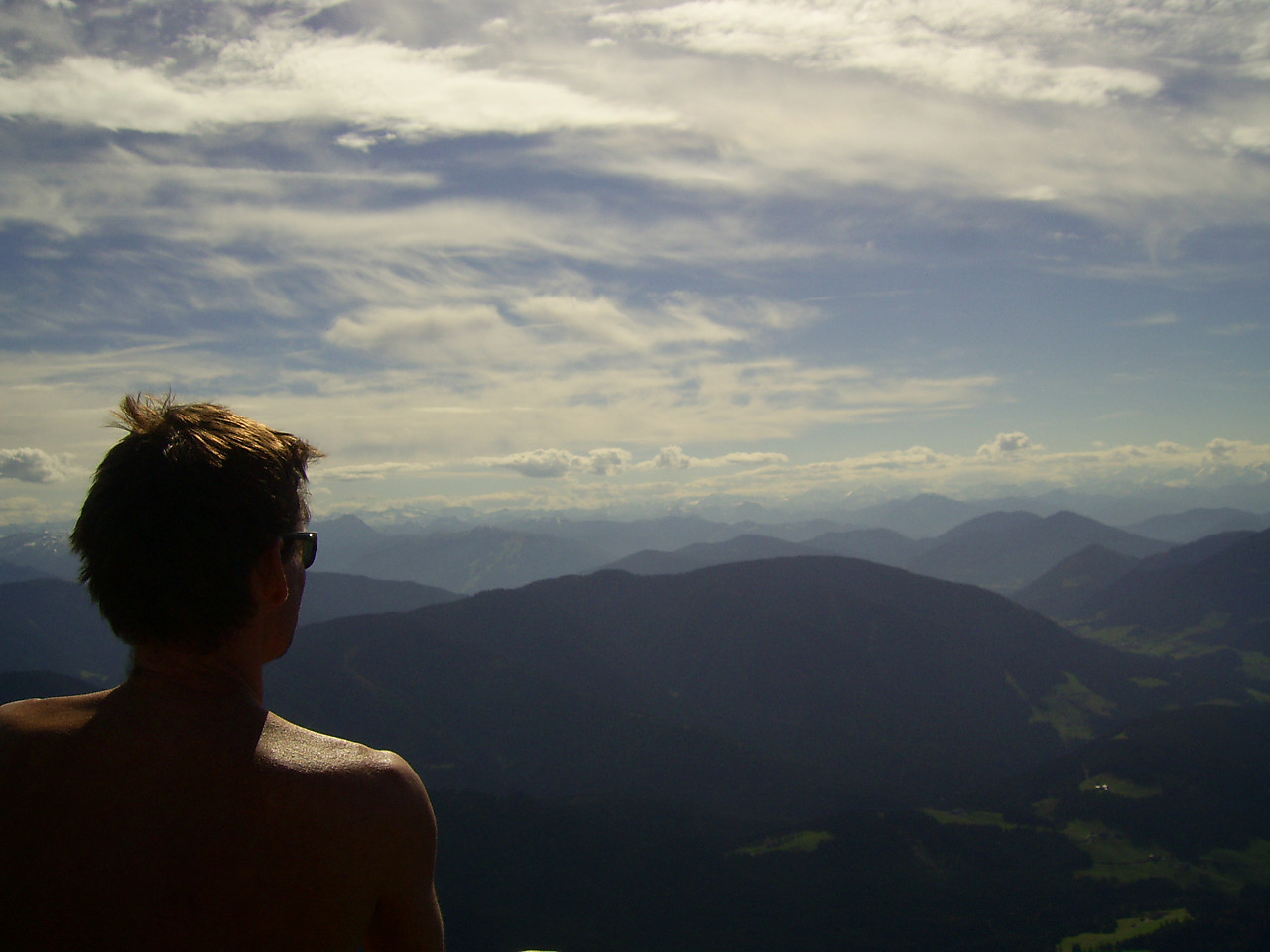 This was one of my rare non-technical postings. Hope you enjoyed it!